James S. Hilboldt, Jr.
Senior Counsel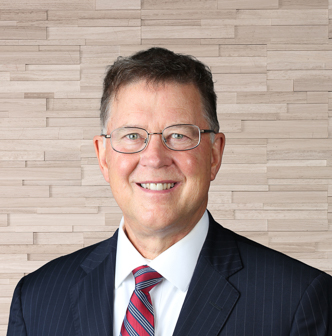 Prior to his recent resumption of private practice, Mr. Hilboldt served for over twenty years as an in-house counsel helping U.S. companies sell their products and services to government and non-government customers around the world, especially Asia, the Middle East and Africa, Canada, and Western Europe. In addition to equipping him to provide practical legal and business advice to companies operating overseas, this experience has given him a deep knowledge of the aerospace, defense, and biopharmaceutical industries.
Mr. Hilboldt's transactional experience includes cross-border sales and supply agreements, distribution agreements, sales representative and consulting agreements, offset agreements, teaming agreements, co-marketing agreements, technology licensing agreements and joint ventures. His practice frequently requires obtaining and integrating advice from multiple sources—including tax, IP, finance, antitrust, regulatory, human resources, medical, engineering and marketing professionals and legal experts around the world—to develop practical solutions that meet the business needs and manage the related risks, especially compliance risk.
In addition to developing internal compliance policies and procedures for companies, Mr. Hilboldt has conducted third party investigations and due diligence reviews, with a focus on compliance with the Foreign Corrupt Practices Act (FCPA), along with the International Traffic in Arms Regulations (ITAR) and other Export Control Regulations.
Mr. Hilboldt also assisted U.S. companies in establishing non-U.S. subsidiaries and provided legal oversight for overseas manufacturing, business development and marketing operations.  He has also assisted non-U.S. clients with commercial transactions and compliance in the United States.