Mike Kostiw
Of Counsel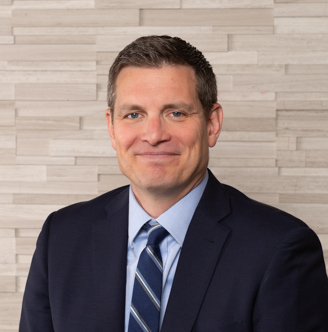 Mike Kostiw is an attorney and procurement professional with substantial experience transforming compliance programs and providing legal counsel on government contracts issues to large international companies in the IT, defense, and engineering industries. He safeguarded the reputation of a Fortune 200 engineering services company by enhancing its compliance program and ending the debarment of its Asia-Pacific division, managed all manner of government contracts law matters as the principal legal advisor to a division of a large defense contractor, and led multi-disciplinary project teams responsible for procuring defense IT and weapons systems as a Marine Corps officer. He specializes in compliance, investigations, federal contract law, national security, and defense procurement.
Before joining Ward & Berry, Mike was the Vice President & Deputy General Counsel, Chief Ethics and Compliance Officer for seven years at two Fortune 200 companies. Prior to that he was a government contracts attorney at a large federal services contractor.
As a seasoned former Chief Ethics and Compliance Officer, Mike assists companies in creating and improving their compliance and ethics programs, conducts internal investigations, leads risk assessments, and provides periodic training to clients on critical compliance topics, such as mandatory reporting requirements, codes of conduct, responding to government investigations, whistleblower protection, sanctions, and export control.
Mike is experienced in implementing investigations processes and handling international investigations for multinational corporations. His work in this area has been particularly focused on the Foreign Corrupt Practices Act (FCPA) and whistleblower complaints. Mike has skillfully navigated clients through investigations brought by national governments, multilateral development banks, and federal agencies.
Mike graduated from the George Washington University Law School, where he completed the government procurement law curriculum. Prior to practicing law, Mike served in the Marine Corps as an infantry officer and a defense acquisitions project manager and then in the private sector as a defense contractor. He is Level II certified in project management under the Defense Acquisition Workforce Improvement Act, holds a graduate certificate in project management from the Florida Institute of Technology, and earned his bachelor's degree from the United States Naval Academy. BEAT ARMY.
Representative Experience
Compliance
Led a Fortune 200 company through the World Bank's lengthy investigation, suspension, debarment, and monitorship of the company's Asia-Pacific division by implementing dozens of compliance program improvements, conducting a comprehensive risk assessment, developing a multi-year compliance communications campaign, implementing numerous fraud and corruption controls, garnering support for program enhancements from the board of directors, coordinating the efforts of six international law firms, and ultimately persuading the World Bank to end the debarment, thereby preserving the company's reputation and designation as a Fortune magazine World's Most Admired Company.
Led the international teams responsible for all ethics and compliance activities at multiple Fortune 200 companies, including anti-corruption, and international trade compliance.
Created a Fortune 500 company's first anti-corruption compliance program.
Spearheaded a public company's successful re-entry to the federal market as a commercial services contractor.
Substantially reduced risk related to sanctions and export controls by redesigning a screening program through enhanced automation.
Conducted anti-corruption and compliance due diligence on numerous international third parties and acquisition targets.
Obtained approval of a compliance program for a Fortune 200 company from a major government client.
Designed and presented regular and differentiated on-line and live compliance training to employees and managers of large multinational companies on multiple continents.
Led a multinational company's internal task force on DoD cybersecurity/CMMC compliance, drafted the policy on Controlled Unclassified Information, and addressed the risks of potential deemed exports by enhancing the firm's export control program.
Drafted policies to prevent federal and state post-employment conflicts of interest and avoid organizational conflicts of interest across a sprawling federal business.
Drafted the policy on political activities disclosure and compliance for a large U.S. company with operations in most states.
Led the Enterprise Risk Management program at a multinational company.
Served as the principal advisor on all legal issues, including commercial contracts, litigation, and compliance, to the intelligence and defense group of a major federal contractor.
Managed bid protests, teaming agreements, joint venture agreements, subcontract/purchase order documents, novations, data rights negotiations, and compliance with small business size affiliation restrictions.
Managed labor and employment matters, including wage and hour litigation at multiple chemical weapons destruction facilities, WARN Act notices, labor category investigations, and employee disputes.
Provided Assisted Acquisition Services and engineering services to the DoD by developing sophisticated acquisition strategies and other DoD 5000 procurement documents.
Responded to government RFPs for acquisition services and drafted winning proposals.
As a defense procurement project manager, led several IT and infantry weapons systems procurements across the entire DoD acquisition lifecycle.
Investigations
Revamped an international, enterprise-wide complaint management and investigations process by drafting an investigation manual and policy, implementing a holistic, cross-functional approach, and launching an enterprise-wide "Speak Up" campaign which dramatically improved the quality of employee feedback about potential misconduct.
Led multiple international FCPA and fraud investigations.
Led investigations into sanctions violations and managed voluntary disclosures to regulators with favorable outcomes.
Counsel to defense contractors in investigations launched by DoD Inspectors General and the U.S. Army Criminal Investigation Command (CID).
Counsel to companies facing whistleblower retaliation claims and investigations.