Daniel Ward
Partner & Co-Founder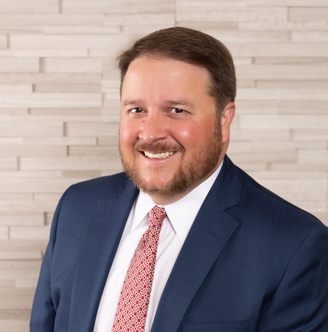 Along with Ryan Berry, Daniel Ward is one of the founding members of Ward & Berry. While Dan is active in all of the firm's practice areas, his focus is on the firm's litigation and general counsel practices.
Dan represents government contractors, non-governmental organizations (NGOs), non-profit organizations, individuals and other companies in a wide variety of matters. Dan's practice has historically been litigation-based, but has evolved with his clients' needs to include a variety of other matters, including: representing clients in government investigations and inquiries, contract negotiations, pre-publication review, and conducting internal investigations.
Dan's litigation practice focuses on the litigation (or arbitration) of prime/sub disputes, trade secret litigation, and other business torts. Dan has litigated or arbitrated matters nationwide, including in state and federal courts in Washington, D.C., Maryland, Virginia, New York, Georgia, California, and Oregon.
In addition to his litigation practice, Dan provides legal and business advice and counseling on a variety of corporate matters including mergers and acquisitions, corporate governance and formation, best practices, and executive compensation. Dan is a firm believer in learning everything he can about his clients' businesses. It is only through a clear understanding of a client's business goals and obstacles that a lawyer can give effective advice and counsel on that client's legal issues.
Dan also represents employers and employees in a variety of matters, including the negotiation and drafting of employment contracts, restrictive covenants, and severance agreements; the enforcement and litigation of non-compete agreements; the litigation or mediation of age, race, gender and pregnancy discrimination disputes; and advising employers on best employment practices.
Dan received his J.D. from the Georgetown University Law Center and his B.A. from Georgetown University.
Dan is licensed to practice law in Maryland, the District of Columbia, Virginia, the United States District Courts for the District of Maryland, the District of Columbia, the Eastern District of Virginia, the Western District of Virginia, as well as the United States Court of Appeals for the Fourth Circuit. Dan maintains an active security clearance to represent defense and intelligence community clients in legal matters involving their classified government contracts.
Dan lives outside of Annapolis, Maryland with his wife and their three boys. When he is not working, Dan enjoys boating, crabbing, fishing, or doing just about anything on the Chesapeake Bay. As a result, from April to October, Dan has sunglass and flip-flop tan lines, and will apologize for neither.
Representative Matters
Represented a government contractor in an arbitration proceeding brought by its former Joint Venture partner seeking in excess of $8 Million in damages. Dan obtained a defense ruling in favor of his client and an award of hundreds of thousands of dollars in costs and attorneys fees.
Represented a government contractor in an arbitration proceeding brought by a subcontractor seeking in excess of $800,000 in damages. After a one week arbitration during which Dan presented extensive evidence of the Claimant's poor performance, the arbitrator awarded the Claimant $24,978.90, which included the $16,000 in fuel costs that Ward & Berry's client conceded prior to any judgment.
Represented a government contractor in a dispute with a former minority shareholder. After months of litigation in state and federal courts in Virginia, the parties settled the matter on terms favorable to Ward & Berry's client.
Represented a former officer of a prominent non-profit foundation in response to investigations by a number of state Attorneys' General investigations into misconduct by the non-profit foundation.
Represented a Buddhist Monk and numerous members of his congregation in a fraud lawsuit against a con-artist who embezzled in excess of $1,000,000 from this religious congregation.
Represented an NGO in a Defamation Lawsuit for statements made by the NGO in a report published about the flow of arms from Ukraine to various conflict zones.  Ward & Ward filed a Special Motion to Dismiss all Defamation claims against its client under the D.C. Anti-SLAPP Act and, after 9 days of hearings and evidence, obtained dismissal, with prejudice, of all claims against its client.
Conducting pre-publication reviews for media clients.
Represented a Canadian merchant bank in a fraud and breach of contract action in the United States District Court for the Middle District of Georgia against a large multinational chemical company resulting in a favorable settlement on the eve of trial.
Litigating business tort claims in state and federal courts nationwide including claims for theft of trade secrets, fraud, conversion, and negligent misrepresentation.
Litigating patent infringement actions on behalf of rights holders in federal courts nationwide. Through both litigation and negotiation, Dan has obtained millions of dollars in licensing revenues for his clients.
Represented a grassroots community group in its successful effort to prevent the re-zoning and improper redevelopment of a section of Historic Annapolis.
Represented a member of the intelligence community in his efforts to preserve his retirement and medical benefits after suffering lead poisoning he contracted in a combat zone in a Middle East Country.