Tyson Marx
Counsel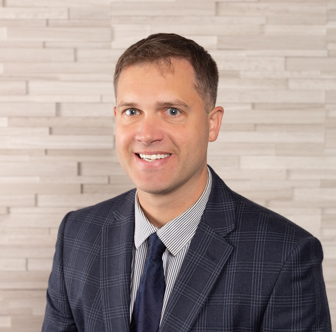 Tyson Marx joins Ward & Berry as a Counsel, transitioning from the Navy JAG Corps after eight years of military service in Washington, D.C. Tyson spent the past six years in the Office of the Judge Advocate General on board the Washington Navy Yard. During that time, he served as an administrative law attorney— crafting Navy policy and helping to manage the Navy's legal assistance mission while regularly briefing senior Navy leadership.
For the last four years, Tyson served as a litigation attorney within the Office of the Judge Advocate General's Litigation Division, affectionately known as the "Gunfighters". As a Gunfighter, Tyson defended Navy policies and actions within federal district courts ranging from California to Boston. Most often, however, Tyson's cases ended up in the Court of Federal Claims, where he would work hand in hand with the Department of Justice to produce administrative records, draft pleadings, and represent the Navy in hearings before the Court.
Prior to joining the Office of the Judge Advocate General, Tyson was both a prosecutor and defense counsel for the Navy's Washington, D.C. office. As a prosecutor, he helped to convict a Sailor of murder in a case that involved extensive expert witness testimony from medical professionals across several disciplines. Additionally, Tyson also helped to convict a senior Navy officer on possession of child pornography. As a defense counsel, Tyson traveled the country to defend Sailors at courts-martial and administrative separation boards, always securing a favorable result for his clients.
Tyson hails from the great state of Texas, just Southeast of Houston, where his parents still reside. Prior to moving North for law school, Tyson worked at GMAC in their loss mitigation department during the beginnings of the mortgage meltdown. Tyson is a member of the Texas bar and is currently procuring his D.C. and Virginia Bar licenses. He currently resides in Falls Church, Virginia, with his wife and children.