Ryan Berry
Partner & Co-Founder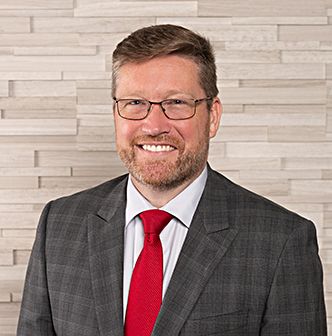 Ryan Berry co-founded Ward & Berry with Dan Ward in 2017 and currently serves as the firm's Managing Partner. Although Ryan is active in all of the firm's practice areas, his current client work is principally comprised of investigations, corporate compliance, and general counsel representation of government contractors.
Before co-founding Ward & Berry, Ryan was an equity partner in one of the largest global law firms. He has successfully handled significant commercial litigation matters through trial for clients in the national security, technology, and sports and entertainment sectors.
Ryan is experienced in handling international disputes and investigations for government contractors and multi-national corporations. His work in this area has been particularly focused on the False Claims Act (FCA) and the Foreign Corrupt Practices Act (FCPA). Ryan has skillfully guided clients through investigations brought by the Inspector General (IG) of federal agencies, Congressional investigations, suspensions and proposed debarments.
As a Certified Compliance & Ethics Professional (CCEP), Ryan assists companies in developing and improving their compliance and ethics programs, conducts internal investigations, and provides periodic training to clients on critical compliance topics, such as mandatory reporting requirements, code of conduct, responding to government investigations, and whistleblower protection.
Ryan maintains an active security clearance to represent defense and intelligence community clients in legal matters involving their classified government contracts.
He is a creative and tenacious problem solver for the firm's General Counsel clients, particularly those with businesses with complex risk profiles and who place premium value on privacy in business dealings.
Ryan's service to the broader contractor community has included his elected term from 2017 to 2020 as the private security industry representative for the Americas on the board of directors of the International Code of Conduct Association (ICoCA) and his on-going roles as outside legal counsel and Advisory Council member of the International Stability Operations Association (ISOA).
Ryan graduated from the Washington & Lee University School of Law. Prior to practicing law, Ryan was a management consultant for the Department of Defense, and earlier served as an officer in the United States Air Force in Space & Missile Operations and Acquisition Management roles. He holds a graduate certificate in Technical Program Management for Commercial Business from Rensselaer Polytechnic Institute and earned his bachelor's degree from the United States Military Academy (West Point), where he competed on Army's NCAA Rifle squad. BEAT NAVY.
Representative Experience
Compliance
Shepherded government contractors through government contract risk assessments, compliance audits, and compliance program development efforts.
Trained employees of various federal contractors on anti-corruption, combating human trafficking, business ethics, and other compliance topics.
Advised global private security services providers on compliance with United States and host nation laws and regulations in performing services abroad in support of federal contracts.
Designed global anticorruption policy and implementing procedures for large international freight forwarder with operations throughout the Americas, Europe and Asia.
Conducted anti-corruption due diligence on Indian acquisition target of U.S. technology company.
Conducted anti-corruption compliance audit of U.S. defense contractor operating in Afghanistan.
Conducted anti-corruption risk assessment for gaming conglomerate weighing expansion in Africa. Vetted potential business partners and agents.
Advised major firearms manufacturer on entertainment expenses and related anti-corruption compliance in connection with plant visits and product demonstrations to foreign government delegations.
Advised defense contractors on compliance with U.S. and local employment laws in Iraq and Afghanistan, best practices for pre-vetting, hiring, supervising, and terminating employees and independent contractors abroad. Drafted employee risk advisory waivers and developed pre-deployment employee training curricula.
Investigations
Counsel to Founder / Board Chairman of prominent government contractor in suspension and debarment proceedings commenced by United States Air Force. Obtained favorable resolution of proceedings.
Counsel to numerous defense contractors in investigations launched by agency Inspectors General, the Special Inspector General for Afghanistan Reconstruction (SIGAR), Special Inspector General for Iraq Reconstruction (SIGIR) and the U.S. Army Criminal Investigation Command (CID).
Counsel to defense contractors facing whistleblower retaliation investigations and related agency actions pursuant to 10 U.S.C. 2409
Counsel to multiple defense contractors providing support to U.S. military operations in Afghanistan for testimony before the Commission on Wartime Contracting, the House Committee on Oversight and Government Reform, and the Senate Armed Services Committee.
Conducted investigation on behalf of compound owner in Baghdad, Iraq, where criminal shooting spree resulted in multiple contractor fatalities.
Conducted investigation on behalf of U.S. contractor with operations in Afghanistan after employee was implicated in deaths of U.S. troops.
Advised media conglomerate in aftermath of friendly fire incident in Iraq with employee casualties.
Litigation
Counsel to an Afghan transportation provider in the U.S. District Court for the Eastern District of Virginia. Obtained $3M award after jury trial against U.S. prime contractor and rejection of all opposing claims totaling over $10M. The U.S. Court of Appeals for the Fourth Circuit upheld the verdict.
Counsel to the CEO of a U.S. defense contractor on tort claims advanced by an Afghan subcontractor in the U.S. District Court for the Eastern District of Virginia. Successful defense strategy led to pre-trial dismissal of claims against the CEO.
Counsel to multi-national mass media corporation in the U.S. District Court for the Eastern District of Pennsylvania in a case related to client's acquisition of video content syndicator. Obtained favorable settlement of all claims following completion of briefing on summary judgment motion.
Resolved contentious disputes among stakeholders in cyber risk management company short of litigation and thereby enabled the company's successful acquisition by leading global professional services firm.
Counsel to a government contractor in bifurcated jury and bench trials in the Circuit Court for the County of Fairfax, Virginia, totaling over five weeks. Obtained multimillion-dollar verdict on claims arising out of client's acquisition of an electronic health record (EHR) software company.
Counsel to a government contractor in a jury trial in the Circuit Court for the County of Fairfax, Virginia, arising out of the buyout of a former business partner. Obtained a defense verdict for client on all claims.
Counsel for a U.K.-based private security contractor in an Alien Tort Claims Act action filed in the U.S. District Court for the Southern District of Texas, arising out of a shooting incident in Kirkuk, Iraq. Argued dispositive motions and obtained dismissal of all claims before trial.
Counsel to international sports & entertainment agency for a jury trial in the Circuit Court for Fairfax County arising out of NFL agent's departure from client agency. Case settled favorably after commencement of trial.
Counsel to international sports & entertainment agency in contract disputes with various athletes and personalities.