Stephen Darby
Associate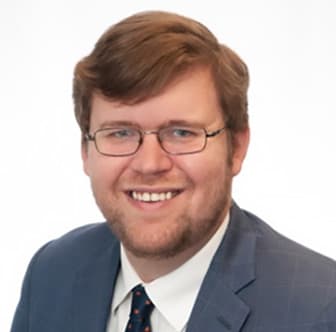 Stephen Darby is an Associate at Ward & Berry. His practice is focused on civil litigation, government contracts, and business disputes.
Stephen has substantial experience advising companies navigating through federal regulations including the Federal Acquisition Regulations (FAR) and the Privacy Act. He has worked bid protests before the Court of Federal Claims and Government Accountability Office (GAO). He also has experience requesting equitable adjustments, including adjustments necessitated by delays caused by the government, for Ward & Berry's clients.
Stephen's practice also includes civil litigation and advising companies on employment and labor issues. His experience includes litigating shareholder disputes, litigating prime/sub disputes between government contractors, litigating theft of trade secrets claims, advising on non-solicitation and non-compete provisions, and litigating disputes involving the Foreign Sovereign Immunities Act.
Stephen earned a B.A. in Political Science and a B.S. in Economics from Auburn University in 2014. He earned his J.D. from The George Washington University Law School in 2017. Prior to joining Ward & Berry, Stephen served as Executive Director of a non-profit organization he founded in Alabama.
Stephen is licensed to practice in the District of Columbia.
Stephen was born and raised in the Wiregrass region of Alabama. Outside of work, Stephen enjoys playing golf, cooking Cajun food, watching basketball, and attending any and all Auburn sporting events.